The differences between free to luxury camping are the amenities.  Think basic room with four walls and a bed for your free camping–a Motel 6.  While in a Grand Hotel,  say the Waldorf Astoria NY, NY, there are still 4 walls and a bed but vastly different amenities.
Often called disbursement camping, free camping on Forest Service Lands and Bureau of Land Management (BLM) lands means no services.  You provide all the shelter, cooking and eating equipment, waste removal processes and trash collection.
Leave no trace is the forest service mantra.
Yet nature bends to no one.  Free camping on public lands provides views and spaces far superior to anything created by the human hand.  Worth the work?  You decide.
Pack It in; Pack It Out
Free camping sites require that you not only haul all your stuff into the site, but you also need to haul it out.  Many years ago my husband and I stayed in Montezuma, Colorado, in a Forest Service cabin.  While the cabin provided four walls there was nothing else but a stone fire pit outside.
Being a good neighbor in a forest service cabin means, splitting extra firewood, leaving behind a few canned goods and some bottled water–all part of the courtesy for the next camper.
We also packed out all our waste and trash.  Learning how to do this is a lost art.   Here is my favorite title from Amazon to get you started.  How to Poo in the Woods 
Finding Free Camping Spots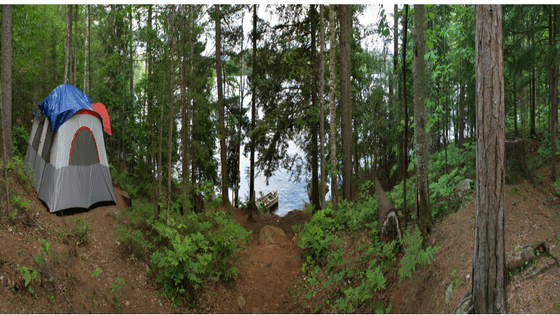 Going to your local forest service office is the best way to start.  Talking with the forest rangers and staff in your local area will give you an idea of more secluded spots.  Not going camping near by? Look at these sites for more information. Free to luxury camping in these areas depends on you. What will you bring to create more luxury?  A solar panel, expensive bedding, battery operated coffee grinder?


www.fs.usda.gov    United States Department of Agriculture Forest Service manages an enormous amount of land with abundant free camping sites.
www.blm.gov  Managed by the Department of the Interior, these Bureau of Land Management (BLM) lands are often free.  New on the site are detailed maps for mountain biking enthusiast.
There are a wide range of offerings from car camping options to the truly adventurous hike in and hike out options.
Low to Mid Price Range Camp Grounds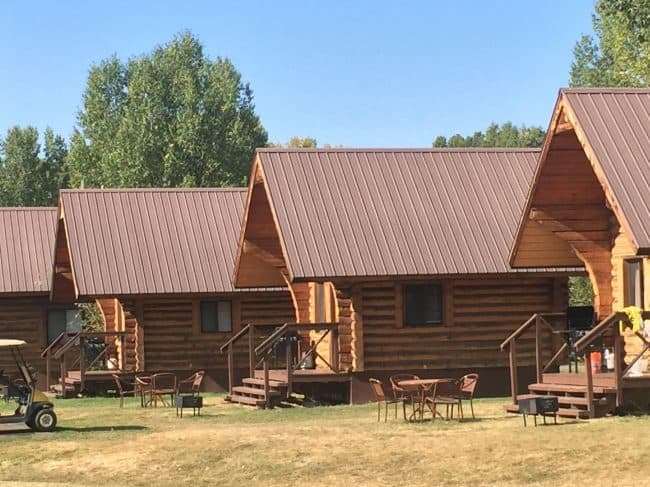 Public lands also offer a range of "paid for" campgrounds that can provide a simple vault toilet, dumpster, and designated camping area to ones with flush toilets, electrical hookups, showers and a community room.
This camping with "neighbors" is home to massive RV campers and tent families alike.  A multi-generational, regional, diverse ethnic mix of people who all like to take their home life outdoors for a weekend or two.
Just google your state's parks, Colorado State Parks, and a dozen plus options will pop up.  Prices range from rudimentary camping for $10 per night to over $50 for full hookups (water, electric, etc.).


Also, in this price range are the privately run campsites Kampgrounds of America (KOA) and Good Sam's Club. Competitively priced with state and federal parks, these private campgrounds offer club memberships that reduce their nightly prices by about 10%.
Indoor Camping with KOA
The Joyous Family just stayed in the Poudre Canyon/Fort Collins KOA.  We found it extremely clean, well organized and with directional signs.  In fact, there are bright yellow signs pointing everywhere from the bathrooms, kitchen, laundry, playground to dog walking stations.
We left our camper at home and rented a cabin (four walls and 3 beds).  Bathrooms were nearby and we brought our own linens.  At $74 a night, including pet fee, it was perfect for us. Also, it was only ten minutes from the "tiny house expo" which we were attending in Fort Collins.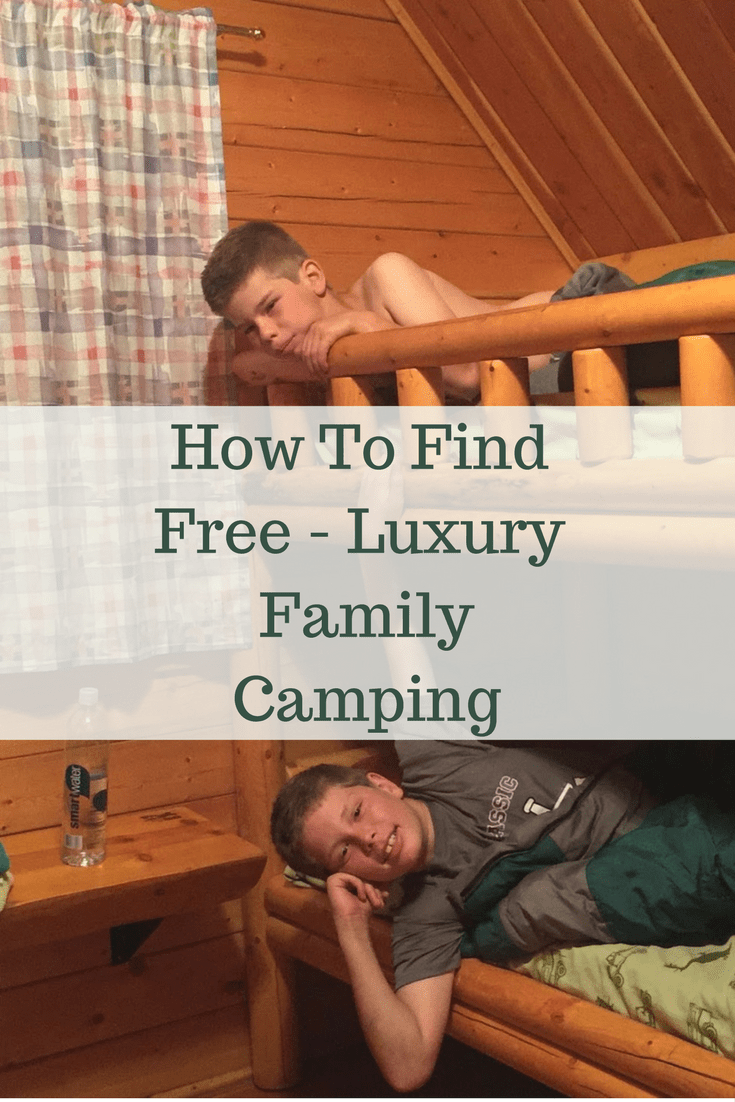 Often situated right outside a city near the highway these camping clubs are good jumping off points for events if you do not want to pay hotel prices.
Glamping: Free to Luxury Camping
While you can book some luxury camping on Airbnb, a new site is taking charge.  Glampinghub.com, my new daydreaming vacation site, offers some of the most awesome options in camping arrangements.
Just perusing the site will make you want to start saving your pennies.  Tree houses, tents, yurts, tepees and tiny homes are all decked out in their Sunday best.  Locations vary greatly, but just walking through the site is an experience in alternative living.
The cool thing about Glamping is; it is often on private land.  It provides all the seclusion of the National Parks free camping with the amenities of a Grand Hotel–no hustle and bustle of the city. Plus, forget about hauling in all your stuff (or hauling out all the waste, yuck.)
Is Free Camping Really Free?
Well yes and no.  While there is not a direct payment for camping on public lands you are paying for them.  Federal and state taxes fund these wildlife areas.  It is your land and your money so why not get out there and make the most of the free camping.